Qualica-RD SUN QR411-B
Turnstile with special varnish for quality and elegance.
Qualica-RD SUN QR411 BLACK-BLUE is a high-tech full-height turnstile, incorporating a solid rain protection roof. Designed for both indoor and outdoor use. Varnished in black or blue. Stainless steel body, waterproof and durable. Standard dimension of 1.5m x 1.5m.
This lathe can be adapted and customized according to the customer's needs. The mechanism is equipped with a self-regulating hydraulic damping device. There is no noise and no impact during operation.
Ideal for high security areas such as embassies, stadiums, banks, oil fields, construction sites, stations, etc.
Description
Qualica-RD SUN QR411 BLACK Full Height Turnstile
Image gallery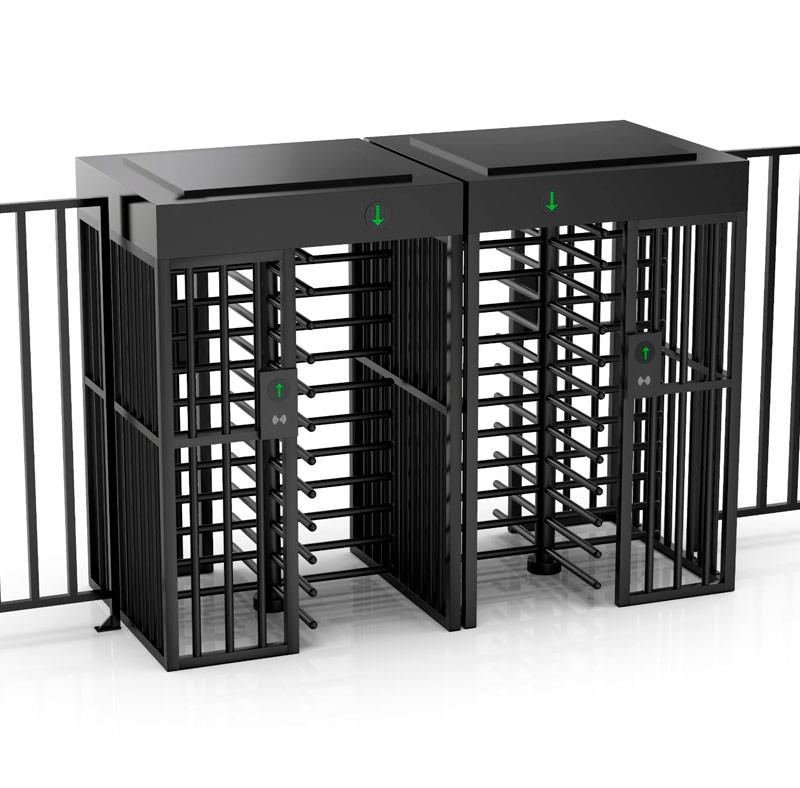 Additional information
| | |
| --- | --- |
| Material de la estructura y color | Acero + barniz al horno Color: Negro o azul |
| Soporte del brazo | Rotores de 120° con 3 secciones o rotores de 90° con 4 secciones |
| Dimensiones | 1500 * 1500 * 2250mm |
| Peso neto | 260kg/unidad |
| Ancho de paso | 1 carril, 650mm/carril |
| Dirección de paso | Monodireccional y Bidireccional |
| MCBF | 5 millones |
| Suministro de energía | AC220V/110V, 50/60Hz |
| Tensión de funcionamiento | 24V DC |
| Consumo de energía | 40W |
| Temperatura de funcionamiento | -15 °C – 60 °C |
| Humedad de funcionamiento | 0 ~ 95% (sin congelación) |
| Comunicación | Contacto seco, señal de relé, RS485 |
| Entorno de trabajo | Interior / Exterior |
| Caudal | 35-40 personas por minuto |
| Indicador LED | Sí |
| Emergencia | Apertura automática del brazo cuando se corta la corriente |